HOWTO: Add a new AU to your node for preservation
Jump to navigation
Jump to search
This HOWTO document is for Preservation Node Managers who have been asked to add an Archival Unit (AU) to their LOCKSS node for preservation.
So, you have been informed that a new Archival Unit (AU) is ready for preservation in ADPNet, and you have been asked to add the AU to your LOCKSS Preservation Node.
Here's how you do that:
1. Log in to your LOCKSS Administrative Interface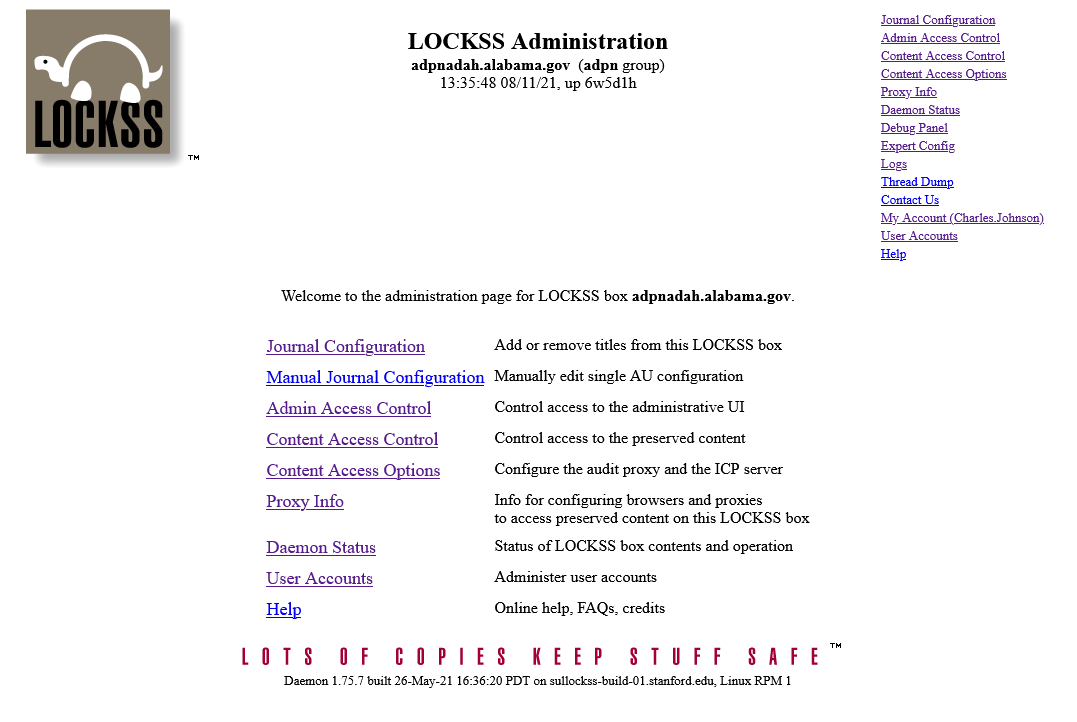 2. Refresh your AU titles feed using Debug Panel > Reload Config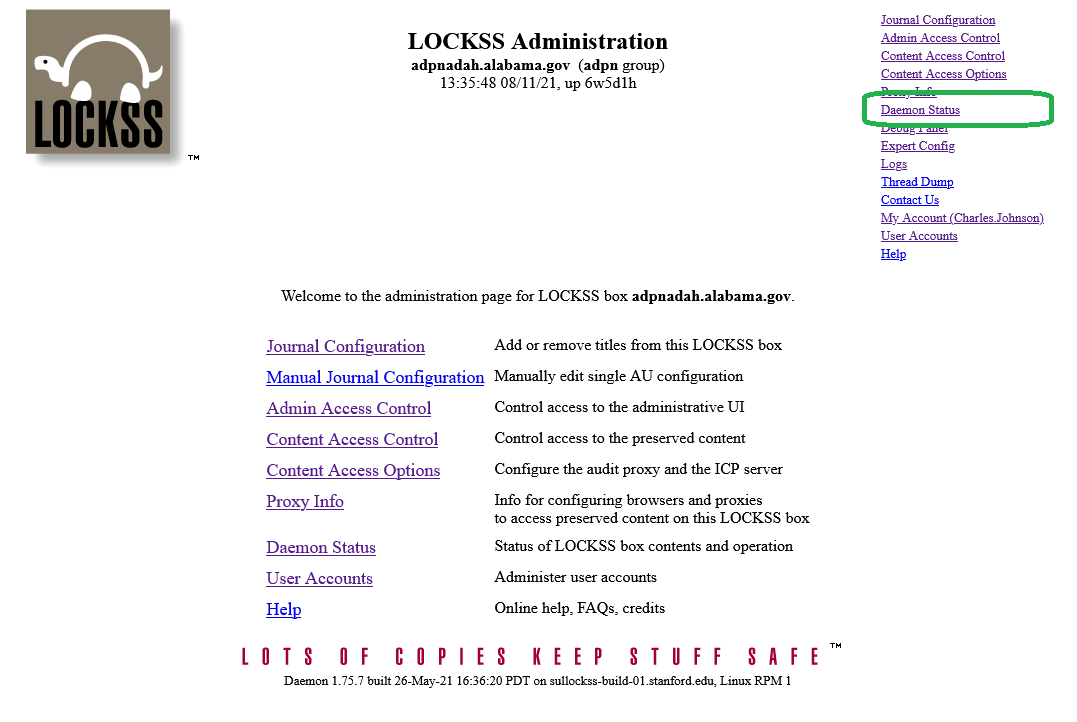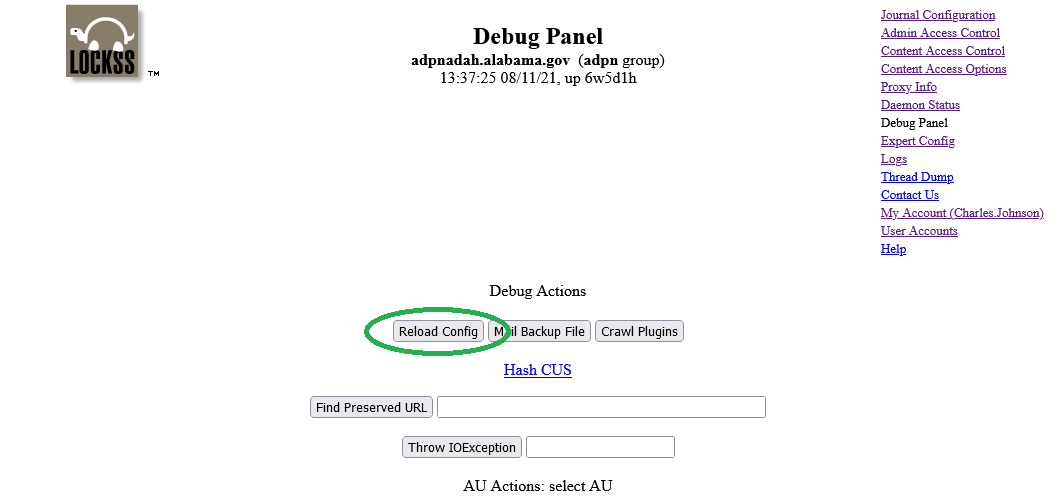 3. Find the new AU under Journal Configuration > Add AUs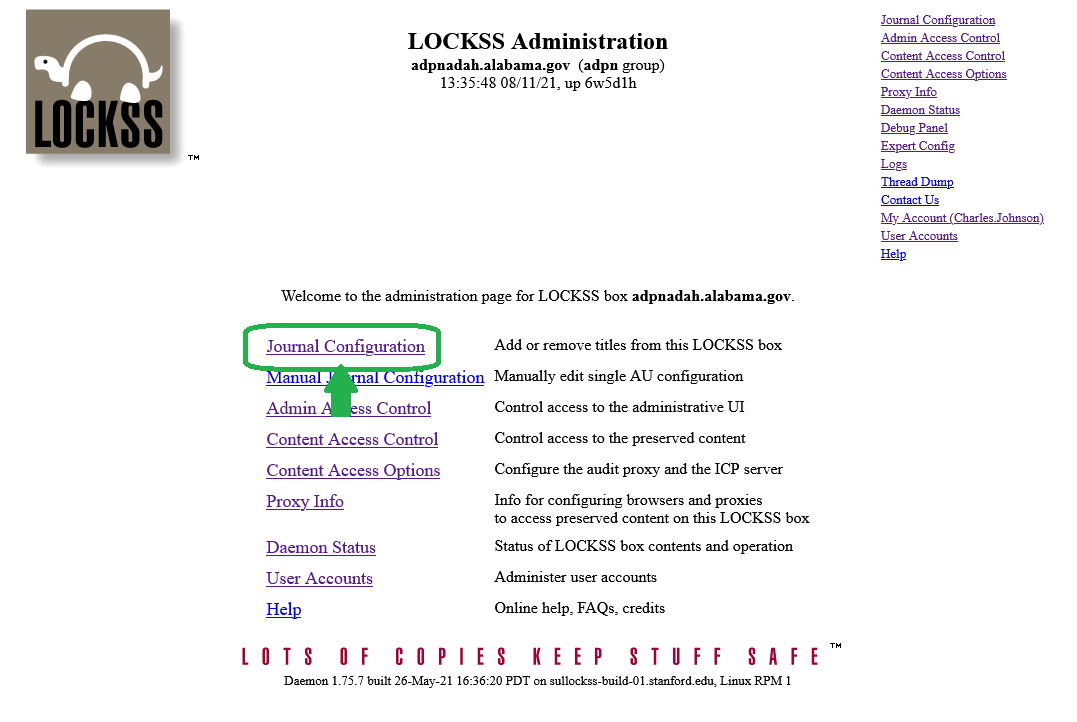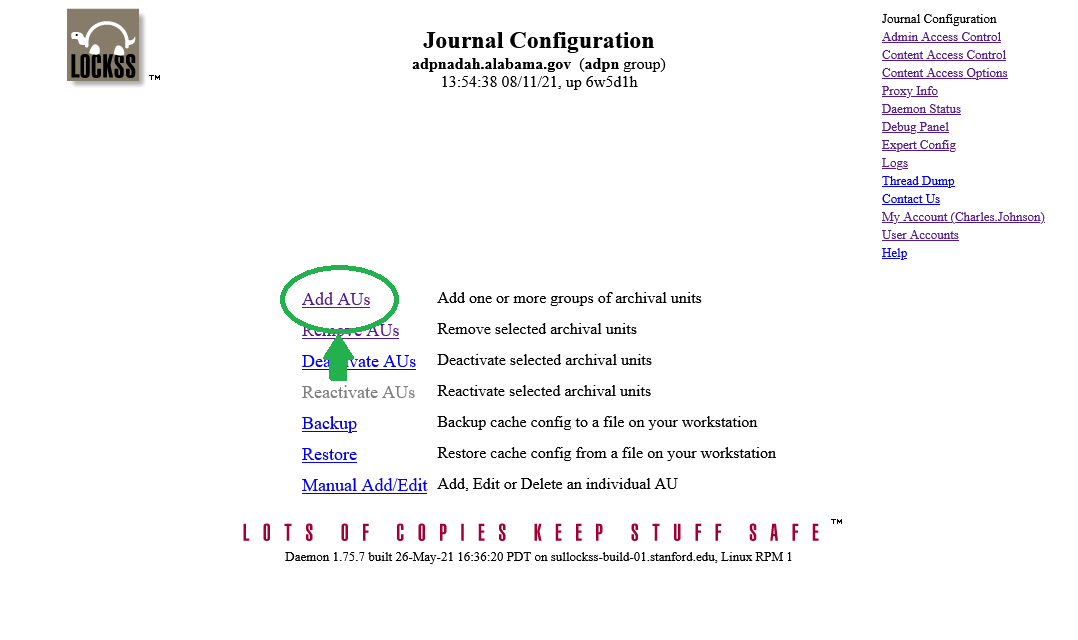 4. Select the institution using "Select AUs"
5. Select the new AU and mash "Add Selected AUs"